.



Eng: Essam Kishk
the General
secretary

.

Address : Naser City Cairo-Postcard ( 11715)Egypt
Phone: 002-02-2615332
mobile : 002-012-2162760
fax : 002-02-2615332 / 002-02-2711015
E-mail :egyhockey@yahoo.com
Date of Birth : 23-Jul-1963
Nationality : Egyptian
Marital status : maried
Education :Bachelor egricultural engineering Cairo University
-Post graduate studies of media & puplic relations in faculty of commerce Suez Canal

university - Diploma in sport marketing from Arabian and African Olympic Acadmy
My dearest visitor
These are for you to know
1-the Egyptian hockey federation and the members
its council family and you can talk toany one of
them on private in any time
2-the history of the Egyptian hockey
3-the Egyptian hockey federation address and the
map which tells you how to reach it from Cairo
4-the places of playgrounds and how to reach it
5-the tourism places which occures in the cities
which have playgrounds and about the special
things in these cities
6-there is other interesting data you can know and
find it as long as you visit our site and for this
we encouraged our selves to design this web site
to cntact with all elements of this game,players,
judges,coaches and officials doing our best to
offer whatever is new about those elements to be
fast and easy to contact with them
.my dearest visitors do not hesitate to send any
comment or any information about this site
and this is a call but a begging to all the hockey
family in Egypt do not hesitate to send any thing
information,name or any comment with arelation
to hockey game which may be forgoten but not
on purpose from the documents of the federation
to be areal history about this game
.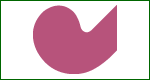 For all hockey family in Egypt
.
..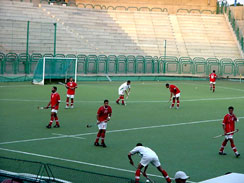 For you our dear visitor to our site and for all who
has an interest in hockey all over the world....
it was necessary to improve the official work in the
Egyptian hockey federation to go towards the develoment in this area and for exchange the experience and information in the field of this game
and to know what is going on all over the world and
to make the world know something about the Egyptian hockey for all of these we designed our
web site on the internet and I thought this will help
us to transfer the real image about the Egyptian hockey and the beautiful one about our dearest country which have the superior in its natural places
and the the tourism places which God gave it to Egypt.
Akhbar Elyom
4th-
International Tournamernt
Activities

Eng: Essam Kishk
giving the last instructions
before opening ceremony
.

watching what's going on
.

Giving the opening ceremony speech
.


Giving a ward to Egyptian T.V